Next basic obedience class starts
Monday July 2nd, 2018 6pm -7pm in Medford Oregon.
Learn More Here



Next Puppy Pre-school class starts
Friday June 22nd, 2018 6pm -7pm in Medford Oregon.
Learn More Here



Need help ASAP? Private training is always available to help you get started while waiting for a class to start.
Learn More Here


Prodogz Dog Training is Southern Oregon's premier dog training school. With over 25 years of experience Jason Lake brings professional dog training to Southern Oregon and the entire Rogue Valley.

Our dog training program is based on clear communication and positive reinforcement. Dog training is not about being the "Leader Of The Pack" but instead working with your dog with science-based methodology. Jason Lake's dog training program is based on "Engagement" instead of fear-based techniques.


Our goal is to teach owners how to work with their dogs in positive ways in order to reach their goals with consistency in a timely manner that is right for their dogs. Dog training is appropriate for all breeds, all ages, and all behavior issues. This includes puppies, senior dogs, large breeds like pit bulls, German Shepherds and Rottweilers, small breeds like Chihuahuas and Pomeranians, and every dog in between.

We have one of the most successful dog trainering programs in Southern Oregon! We work together with you to set specific goals from the onset of training, and from there, we commit to working with you until these goals have been achieved. Our goal is to be the last dog trainer you ever hire!

We believe that dogs, owners, and households will benefit from proper training. At Prodogz Dog Training, our knowledgeable and experienced trainer implement the highest level of training. Our friendly and skilled trainer is available to answer your questions.
Contact us at 541-608-2857!
Check Out Some Of Our Dog Training Videos
Build a Positive Relationship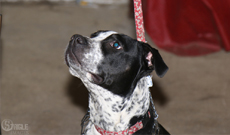 Positive training, which rewards and motivates a dog for good behavior, allows you to foster a relationship with your dog based on mutual trust and respect.
Teaching Life Skills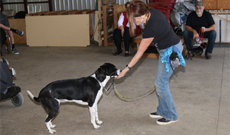 Teaching your dog basic manner skills and providing her with enough mental enrichment and physical exercise.
Increase Sociability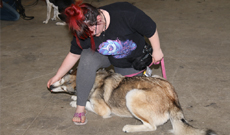 Training your dog to have good manners and behave well in different situations requires effort, but consistent commitment ensures success.
Avoid Problem Behaviors
The more time you invest teaching your dog to live successfully in a human world the more you will avoid problem behaviors that come from lack of understanding.