Welcome to Prodogz Dog Training!
Prodogz Dog Training LLC is Southern Oregon's premier dog training school. With over 30 years of experience Jason Lake brings professional dog training to Southern Oregon, Ashland, Medford, Central Point and the entire Rogue Valley.

About Our Dog Training Philosophy Our trainings programs are based on clear communication and positive reinforcement. We believe training dogs is not about being the "Leader Of The Pack" but instead working with your dog with science-based methodology. We base training on "Engagement" instead of fear-based techniques.

Rescue Dog Training Do you have a dog that you rescued or recently adopted that is having some difficulties adapting? Our Dog Training Programs are great for working through issues like Aggression towards people and other dogs, Biting, Jumping on family members and Resource Guarding.

Puppy Training Preschool Classes Do you have a puppy and are interested in puppy dog training classes? Prodogz Dog Training offers puppy preschool classes are puppies under six months of age. In this class you and your puppy will learn important behaviors like No Biting, No Jumping, Crate Training along with engagement skills and other important behaviors essential to raising a happy healthy puppy. Puppy preschool classes are also essential for raising a puppy that is social and gets along with other Dogs and Puppies. Call us today to inquire more about our puppy training classes in Medford and all of Southern Oregon.

Why Positive Reinforcement Dog Training Working with your dog, not against them is the backbone of our dog training program. Learning how to use what they like to get them to do what you want. It really is that simple! We believe that positive reinforcement is the safest and most effective way to train your dog. Our methods have been scientifically studied and proven time and time again. Learn to work with your dog like a professional dog trainer!

Alpha Dog Training (Cesar Millan style training) Dog training should never be about making your dog submit, being the pack leader or using spatial pressure to help the dog to work through issues. If your dog is being aggressive towards strangers, aggressive towards other dogs or reactive towards certain situations like the vet office or the mailman these are not signs that you need to be your dog's pack leader. In many cases these are signs of insecurity and our defense mechanisms that come natural to many dogs. A good dog trainer understands the signs and uses positive reinforcement to help build confidence and teach the dog that they do not need to fear the situations.



Next Basic Obedience Class starts
Monday Aug 26th, 2019 6pm -7pm in Medford Oregon.
Learn More Here

Next Puppy Pre-school class starts
Friday Aug 23rd, 2019 6:00pm -7:00pm in Medford Oregon.
Learn More Here

Move & Groove class Every Friday 6pm -8pm
Start Date: TBA. Location : TO BE ANNOUNCED.
Learn More Here

Competition Class every Wednesday 5pm -7pm in Medford Oregon..
Learn More Here

Need help ASAP? Private training is always available to help you
get started while waiting for a class to start.
Learn More Here



Build a Positive Relationship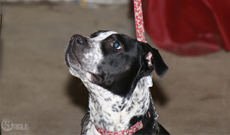 Positive training, which rewards and motivates a dog for good behavior, allows you to foster a relationship with your dog based on mutual trust and respect.
Teaching Life Skills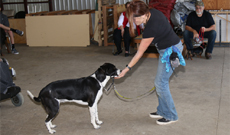 Teaching your dog basic manner skills and providing her with enough mental enrichment and physical exercise. We help you teach your dog life skills we enrich thier lifes.
Increase Sociability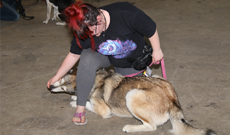 Training your dog to have good manners and behave well in different situations requires effort, but consistent commitment ensures success.
Avoid Problem Behaviors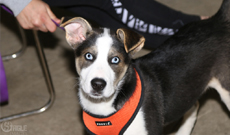 The more time you invest teaching your dog to live successfully in a human world the more you will avoid problem behaviors that come from lack of understanding.